HOW TO MAXIMIZE YOUR WARDROBE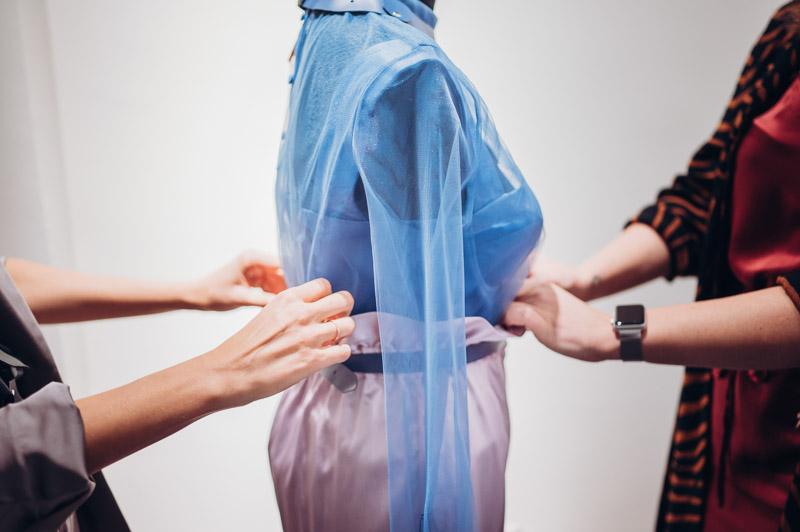 Have you ever been in a situation where you're getting ready in the morning, but you really can't find anything good enough to wear? I have been there before and well, I thought about it and discovered that I have so much to wear, I just don't know it yet.
The moment we start reorganizing what we have in a way that benefits our style needs, we set ourselves up to actually put on the clothes we've purchased. This helps us get our money's worth. If you're ready to maximize what you already have, here's how to make the most of what's already in your closet.
1. DECLUTTERING
Practice cleaning out your closet, make it a year-round thing! Go through your closet according to what may still fit and what may not fit anymore. Compile the clothes garbage bags. Do not throw them away if they're still in good condition. There are so many people out there who need what you don't need anymore. So always donate them.
Donating accessories, clothes or shoes allows for the items to be recycled and repurposed for others who may need them more than you do. This also makes room for you to see how much already exists in your wardrobe waiting to be discovered. Have fun decluttering and keep in mind that it's more beneficial than you think.
2. MIX AND MATCH
Mixing and matching is the most age-old but proven way to upscale and maximize your wardrobe. You have the clothes already in your closet, so, go ahead, mix and match them. You can never go wrong when you do this. You also end up fetching a new combination every single time.
For example: Pick a new skirt and pair it with an old top and a hat thrown in for good measure if the occasion fits. Go for a pair of knee-high boots to add to this look along with a pair of tassels and you have the look. Don't be afraid to repeat a look if you are really feeling it, that's okay.
3. FIRST IN/LAST OUT
In her new book, You Are What You Wear, Dr Jennifer Baumgartner says that the majority of people wear 20% of their closet 80% of the time. There are a number of variations on this "first in/last out" wardrobe strategy, which prevents you from wearing a few pieces non-stop. Instead of wearing the same small percentage of your closet every week, put this idea to test.
Strategy 1:
After wearing an outfit, hang it in the deepest corner of your closet, this will force you to see only pieces you haven't worn frequently. If you're totally uninspired by a piece staring at you right in the face, you have to decide whether to consign it or not.
Strategy 2:
Another approach (which might be better if you like to organize by item type) is to hang each item inside-out after wearing it (assuming you don't have to wash it immediately). This way, you can easily see which pieces you've recently worn and which items you may have forgotten about.
4. DOWNGRADE YOUR WARDROBE
Do you have dressy items in your closet that you deem "too fancy" for everyday, wear, or that you're just waiting for the right occasion to use? If that occasion hasn't happened in the past year, chances are it's not going to happen next year.
Think of your closet as a pyramid, with dressiest clothing at the top level and the most casual clothing at the bottom. If you "downgrade" how you think of your clothes by one step on the pyramid, you'll get more use out of them, which could really help you if you tend to underdress, or need to dress up your look on a daily basis.
This could mean wearing that beautiful silk blouse to the office to weekend brunch (even though you were saving it for a work occasion). Reimagining items in a new light will give them a new life.
5. THE RAINBOW
Basically, every day for a week, make sure that your ensemble includes an item of a specific color: week one being blue, week two red and so on. This will encourage you to search through your closet and actually wear the pieces that have been underneath your go-to items for a good number of months if not years.
6. ACTUALLY WEAR WHAT YOU BUY
This one's pretty self-explanatory. I mean, why spend money to buy an item if it will not benefit you. Your money is so valuable! If you've bought something to hang in your closet, wear it. If you've worn a certain outfit multiple times before and feel like it's a little basic or boring, spice things up and find new, creative ways to style it.
Clothes are more diverse than we give them credit, and when we make an effort to restyle every so often, it will look like we bought a completely new outfit. Maybe, you've been dressing down a blouse so many times, jazz it up a little by dressing it up with a statement necklace, a layered skirt and a pair of classic high heels.
Whatever you do, just make sure you don't waste your money and time on items you very well know will never wear.
7. SHOP FOR TODAY
Sometimes shopping can lead us to many (if not hundreds of) purchases that go something like this: "I like this silk pleated dress!! It isn't my size, but maybe if I lose two dress sizes, it'll fit me! I'll take it."
That simply means that you shouldn't buy it! Your closet should always be a happy space that reflects positive energy; not a negative reminder of all the things you're not. By shopping for the fit or size you are today, you are empowering yourself to embrace who you are and wear clothes that will make you feel good about yourself.
If by any chance, in future, you lose or gain some weight, then treat yourself by buying new clothes that fit. This helps to avoid unnecessary clutter in the closet and it also boosts your self-confidence.
Bottom line: I have tried these tips and they worked, still do, quite well for me, I have no doubt whatsoever that you'll find them practically beneficial too. Go ahead and comment below with the tip you've tried before or are planning to try.